Day in the Lyfe Graffiti Magazine's Online Blog
Updated daily with graffiti, street art and original photography from around the world.
Digital
Oct
26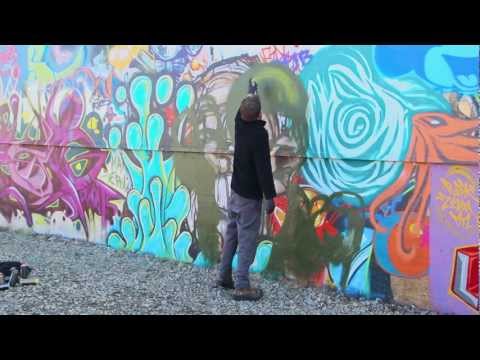 Article: A new series has emerged from two local companies in the canadian north that aims to give street artists more exposure in an ever so growing social world. The concept they take is to link up with legal and underground street artists to capture  their amazing pieces as they come to life on the urban walls. They aim to create a visual representation of the talent thats behind these pieces and have it appeal to the greater part of the population that normally isn't accustom to this type of expressive art.
This piece was filmed at the only legal wall in the city of Edmonton, Alberta and features a street artist by the name of EightBit. You can check out more of his work at
http://www.eightbitben.com/
May16