Day in the Lyfe Graffiti Magazine's Online Blog
Updated daily with graffiti, street art and original photography from around the world.
Author: KNOX HARRINGTON
Apr
17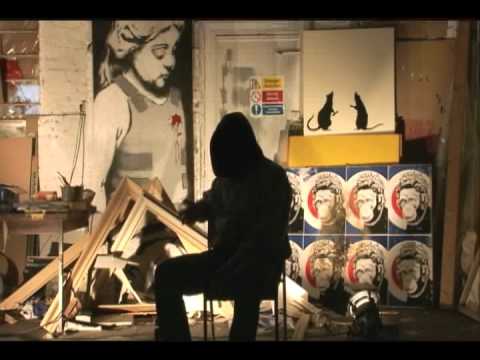 That's right folks your favorite graffiti movie of all time Day in the Lyfe has made a surprise cameo in this extended trailer from Banksy's Exit through the Gift Shop.  Look for the clip at :37 seconds of ANTHRAX tagging with a burning can!
By the looks of it Banksy's archivist has been scouring in the web looking for the best graffiti clips to add to their street art love fest.  We can only thank them for being fans of our shit.
Flickr Video
Original Footage
Mar
22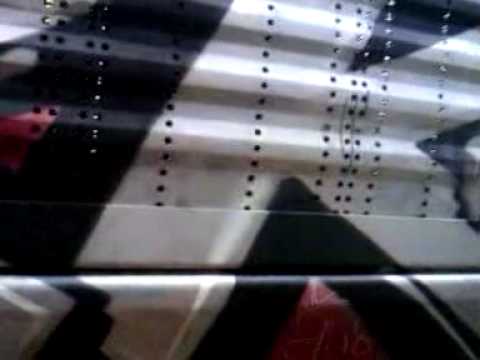 New Video from FST
Feb
18
Got to love / hate the fact that so many people post your movie on the interwebs.
Jan
15
The people of Haiti need your help.  Donate now the easiest way is through Wyclef Jean's foundation, Yele Haiti. Text "Yele" to 501501 and $5 will be charged to your phone bill and given to relief projects through the organization.
Jan
08
You love Day in the Lyfe.
I love Day in the Lyfe.
Remo's got a new book about colorful drains in Japan.
So yeah……. enjoy!
DITL- Had you been to Japan before you met up with Suiko in Hiroshima?
REMO- Nope – i contacted Suiko through the internet after finding his work online and thinking it was great.
DITL- What was the impetus for your fact finding mission to Japan in the first place?  Was your intention clear at the start, what I mean is, did you know you were gonna put this book together?  How did the book, Graffiti Japan, even come about in the first place?
REMO- Nothing was clear at the beginning. Being a photographer, film director and urban visual artist all my work revolved around these things, but I hadn't made any books yet.  In 2005 a new book by my now publisher Mark Batty Publisher appeared on the market place. It was called Melbourne stencil capital of the world.  I was living in Melbourne and am from there myself, so upon checking this book out I thought it was beautifully put together and also I felt my photographs were of similar standard. So I wrote to MBP suggesting that I do a book for them and showed them my photos. They loved my worked and asked me what subject I would do. I knew that Japan had no books on the subject at the time, and I wanted to go to Japan – so i said Japan Graffiti. They loved the idea and that was the beginning of the Japanaphile book craze.
DITL- Tell us about the roots of modern graffiti in Japan.
REMO- Well all Graffiti in Japan stems from New York and LA. All of the styles you see there resemble these beginnings in one-way or another. Even down to English lettering used, a lot of the kids even go to the USA and paint and hang out with painters over there. Then they would bring back the style to Japan. Of course eventually it evolves into their own style – but it all came from the USA in the early 1990s.
DITL- What makes Japanese graffiti different from Western style graffiti?
REMO- Manga and Kanji. The Japanese are brought up on Manga comics from and early age. That's all they read when they are kids. This is prevalent throughout their graffiti.  It is very animated and character driven. But not western characters – no – More Japan style – intricate characters. Look at Phil and Fate and Shizentomotel for some of the best characters from Japan.  Also Kanji – the use of japanese lettering – the letters are already highly visual, so when used in graffiti it becomes something entirely Japanese.
DITL- Your new book is a fascinating study of sewer drain covers.  I had no clue they were so decorated in Japan.  Do you know much about the history behind how they ended up painted like that?
REMO- My new book – Drainspotting, is due to be out in March – and for me there is a definite link between Graffiti and this industrial design.  Well they came about because each city or prefecture wanted to pretty up the city a little by making these colorful manhole covers.. Also – sewer covers makes one think of dirty water so this is another reason – to brighten up the thought of sewage and sewer water. Then of course once this trend started – in the 1970s-80 – then each prefecture wanted to out do the next prefecture with a better design. So the designs became more intricate and decorated. Today we have designs of many things, flowers, birds, animals, ninja, firemen, shrines, dragons, godzilla and space crafts. There are over 6000 designed manhole covers to date with many Drainspotters the world over dedicating websites and museums to manhole covers. Mine is the first book on the subject.
DITL- What was it that first got you interested in graffiti?
REMO- I have been stenciling myself for many years now. Since art school back in 1992 my work has been highly pop and graffiti like using stencils to paint with and iconic imagery, but I think the Stencil boom from the early 2000s really got me back into bombing the streets of Melbourne again and also got me looking at the rest of the world too. Now my books are in Museums around the world and hey i couldnt be happier.
DITL- If you had to pick one area in Japan with the best graffiti, which one would it be and why?
REMO- Well- that's a tough one – BUT one can take the train down to Yokahoma and there under the train station and on the street there is a legal wall that stems for 2 to 3 km. It's amazing – all the best painters get out there and paint at one point. It is a wall of fame and you can spend a whole day walking the length of it. The exact name of the station is in my book- Graffiti Japan – with some photos from it there. Check it out – its worth it.
DITL- What's in the cards for 2010?  More trips to Japan?  New projects on the horizon?
REMO- Well I live in Japan now. Yes the making of the book Graffiti Japan changed my life – now I am married to a Japanese girl and live and work there.    I have 2 more books coming out with MBP – Drainspotting which was mentioned earlier and another one on Japanese game cards from the last 100 years. These cards are amazing works of art containing all sorts of anime and characters – from astro boy, to samurai to Batman. amazing stuff. I will continue directing films and video. Besides that I will be having some art shows – painting at Upfest in the UK and doing some photography/Book launch shows in NY and LA.  On top of that, with my company RAVEN, I have a Graphic Novel Titled SCAR – this should hit the shelves this year. Its also coming out on Iphone very soon as an interactive comic through one coin comics. This is also a feature film and will be made into the film version hopefully this year too. So a big year in 2010.
You can check out my on going work at these sites – www.whitewallstudios.net www.raven-books.com www.graffitijapan.com http://www.youtube.com/watch?v=tdVzboF2E2Q
DITL- Anyone you want to say Hi to out there in cyberspace?
REMO- Big shout out to my beautiful wife and partner Hisa and the team at RAVEN and the great guys at MBP and of course my folks – without all of  whom none of this would be possible.
Jan
02
I had an opportunity to exchange a few words with SMEAR RTH, one of LA's most celebrated and hunted artists.  His name has been popping up in the LA newspapers recently in connection with the giant MTA roller bust.  Day in the Lyfe gives the man the chance to set the record straight.
DITL – Can you introduce yourself to all the readers?
SMEAR – I'm SMEAR from the urban sprawl that you all know as Los Angeles…writing on shit makes me happy; keeps me sane. I'm the founder of RTH (racing towards hell) and I like easy women.
DITL – As an artist what is the one thing you can't live without?
SMEAR – The one thing that I can't live without? That's a tough one…I'd have to say experience. As an artist I wouldn't be shit without experience, both good and bad. We are all a collection of our experiences.
DITL – What do you think about the fact that Los Angeles spent by some estimates over $837,000 to remove graffiti along the LA river?
SMEAR – The LA public libraries have cut their hours of operation…that money could have prevented that. There is no need to paint an ugly concrete insult to nature that nobody in Los Angeles even cares about…it's just a bully tactic by the powers that be.
DITL – Can you tell us anything new about your case?  Can you tell us what happened when the cops came to your house?
The sheriffs came to my house early one morning, dragged me outta bed and took me to jail…they said that I did this, and that I did that…when I saw the judge I went home cause they had no evidence…none. The case never went any further than those headlines in the papers…it was a lame, but successful, attempt by the city to get money from the federal government so that they could paint the entire river. They needed something big, something that would get the feds attention…they got their attention and they got their money. They used us as pawns in their game of political chess. The whole affair disgusts me deeply.
DITL – What is your definition of the word graffiti?
SMEAR – Graffiti means freedom…fun. Graffiti means adventure. Graffiti means discovery, exploration. I thank god up in heaven for giving us (me) graffiti.
DITL – Where do you draw your inspiration for your gallery work?
SMEAR – I draw the inspiration for my gallery work from life, death, sex, fear, despair, loneliness, madness, greed, hunger and everything else that makes us human. I draw inspiration in through my eyes and my ears, my mouth, from the tips of my fingers, from my dreams and my sweaty-sheets nightmares, from everything that I've ever heard, seen or thought…from experience.
DITL - Most people are always focused on MSK tell me about the art scene in LA?
SMEAR – The LA graff scene is a complex multi-leveled organism…there is so much to it that I don't know where to start to even attempt to describe it…I'll tell you what I'm into: I'm all about walking around late night by myself with a yellow and a black streak in my pockets…maybe about 200 stickers or so and just roam around until the streaks are dead and the stickers are gone…then go home as the sun is rising and lay in bed not being able to sleep because I keep playing the night over and over in my head, I did this almost every night(except when I was fucking somebody) for years and years on end, that kinda destruction adds up after a short while…I like the cutty shit…grimy alleys, rusty poles, hidden landmarks….I built my fame over years and years…I didn't go for the quick glory. My shit will be around for at least another decade even if I decide to never pick up a marker or a can again.
DITL – 2010 is here now so what can we expect?
SMEAR – In this foul year of our lord: 2010, what you can expect from me are a few good art shows… Maybe another newspaper article, or two, and a few surprises that I don't really want to talk about as of right now.
DITL – any shout outs?
SMEAR – I want to give shout outs to my boys…they know who they are, to my brother, Alex, and to my Mom….I also want to tell my city, Los Angeles, that I love her with all my heart and soul…there Will never be another that can come between us.